Araliaceae ginseng plants originated in the Cenozoic Tertiary, about 60 million years ago. Due to the arrival of Quaternary glaciers, their distribution area greatly reduced, Ginseng and other plants of the Genus Panax became ancient relict plants and survived. According to research, the Taihang Mountains and Changbai Mountains are the birthplaces of ginseng. The usage of ginseng from Changbai Mountains can be traced back to the Northern and Southern Dynasties, more than 1,600 years ago.
Ginseng is a precious medicinal plant and is known as the "King of Herbs". The Latin name "Panax" is a combination of "Pan" (meaning "total") and "Axos" (meaning "medicine"), which means that ginseng is effective for all diseases. Modern medicine believes that ginseng has obvious effects on the nervous system, cardiovascular system, endocrine system, digestive system, reproductive system, respiratory system and surgical use.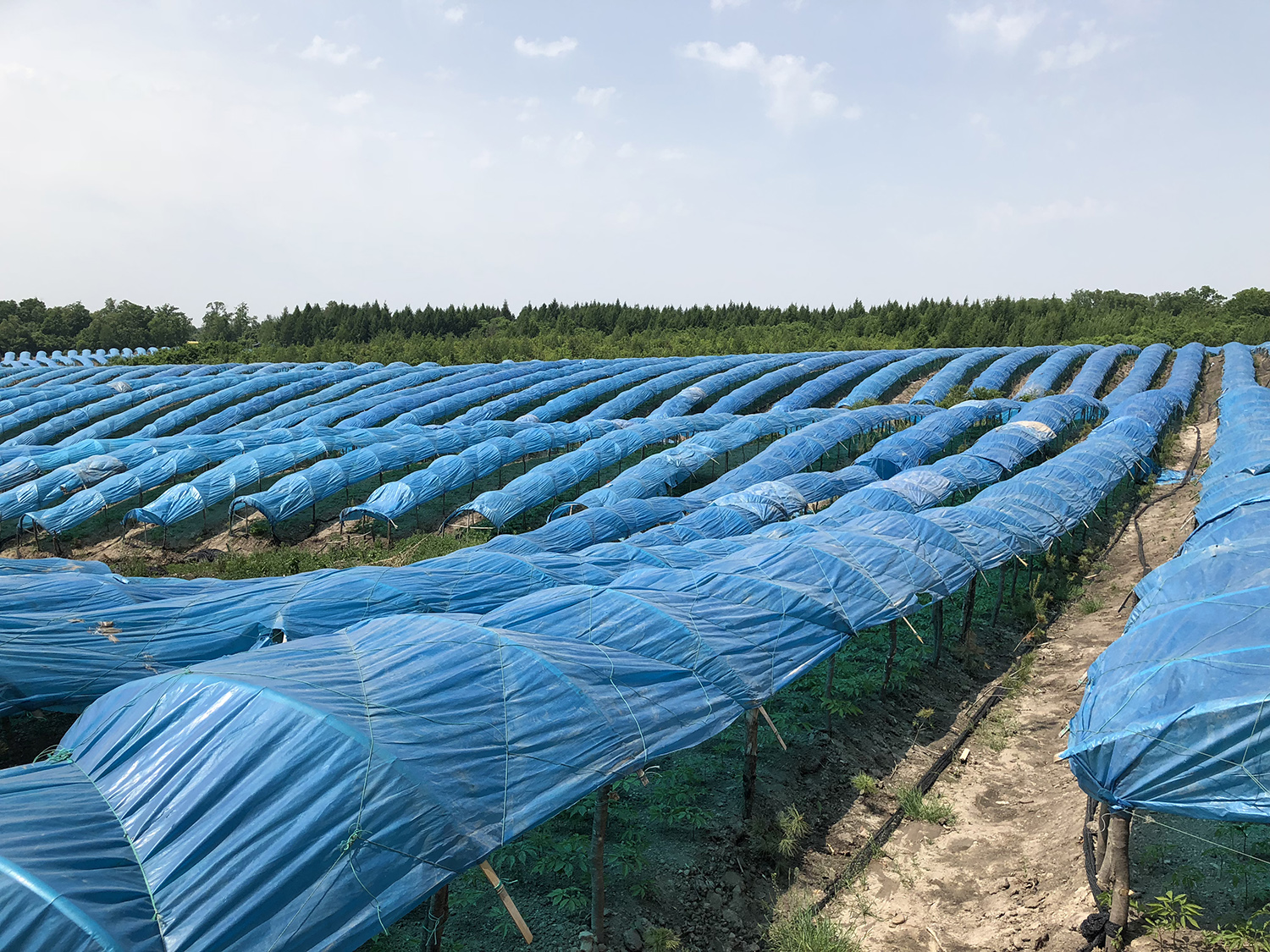 Huisong Pharmaceuticals is committed to providing stable and reliable ginseng products, and the current annual stable supply is more than 100 tons. To ensure the stable supply and quality of ginseng, we established a subsidiary (Jilin Huishen Pharmaceutical Co., Ltd.) in Fusong County, Jilin Province in 2013, allowing the subsidiary to use Huisong's successful experience in ginseng GAP planting, build a long-term relationship with the local farmers. We supervise the entire process of ginseng breeding, cultivation, and harvesting so that we can reduce pesticide residues and heavy metals as much as possible. At the same time, we guide the rational use of pesticides and strictly control the use of pesticides. In addition, during the entire planting process, Huisong Pharmaceuticals regularly samples pesticide residue and heavy metal of the ginseng to guarantee the safety of ginseng raw materials to the greatest extent.
Huisong also makes full use of its quality inspection advantages to classify and screen raw materials in order to provide customers with raw materials that meet different requirements such as JP, CP, USP, EU, EPA, EU organic, and Japanese food positive lists. Meanwhile, we can provide related processes such as cutting, powdering, extraction, and sterilization according to customer requirements.
White Ginseng, Red Ginseng, Boiled Ginseng, etc
Whole type, Cut (Shot cut, Small cut), Powder, etc
FarFavour own cultivation management, Strictly control the quality of raw materials
- 473 kinds of pesticides can be detected and controlled
- Quantitative analysis of ginsenosides
- Detection of heavy metals and arsenic
- CP
- JP
- EP
- USP
- EU
- NOP