Founded in Hangzhou, China in 1998, Huisong Pharmaceuticals specializes in the R&D and manufacturing of premium-quality natural ingredients for world-leading companies in pharmaceutical, nutraceutical, food & beverage, and personal care industries. With more than 24 years of experience in natural ingredients innovation, Huisong Pharmaceuticals has transformed into a global company with a deeply integrated supply chain that supports an extensive portfolio of products such as pharmaceutical drugs, TCM prescription granules, active pharmaceutical ingredients, nutraceutical ingredients, food & vegetable ingredients, organic ingredients, medicinal herbs, herb cultivation, and other products and services. 
Years of Natural
Ingredients Innovation

R&D and Quality Personnel

Customers Served in
Over 70 Countries Per Year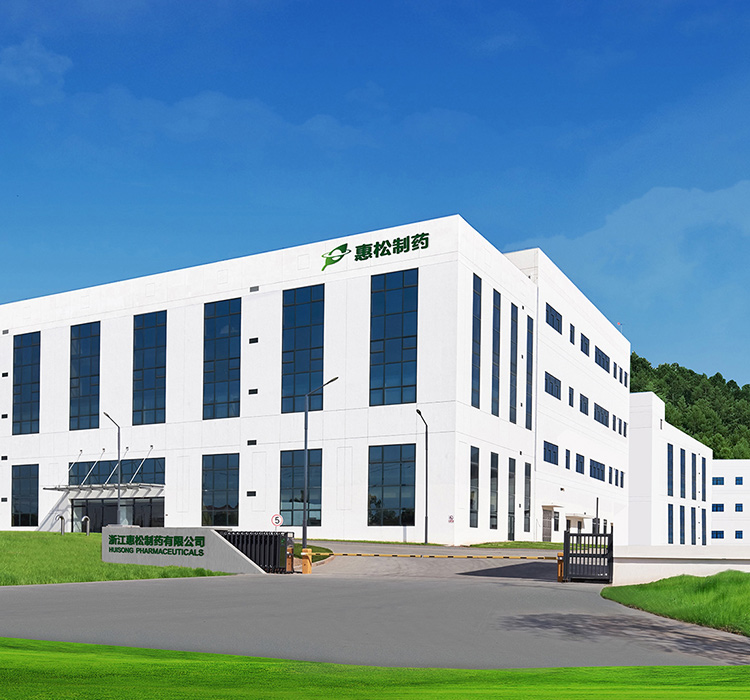 Huisong has established herb cultivation bases in Sichuan, Heilongjiang, Jilin, and other provinces in China to ensure the quality, reliability, and traceability of raw materials. Huisong also operates manufacturing facilities equipped with dedicated production lines to produce TCM prepared slices, botanical extracts, tablets, capsules, granules, powders, mixtures, and other delivery systems. The facilities are also certified by cGMP / KFDA / HALAL / KOSHER / ISO9001 / ISO45001 / ISO22000 / FSSC22000 / USDA Organic / EU Organic / CNAS / Japanese Ministry of Health, Labor and Welfare (Japanese FDA), to guarantee quality and safety of the products.
Through the organic development of its core business, Huisong has become a global company due to a combination of the company's competitive advantages in industrial layout, R&D expertise, and quality control. As a "National High-Tech Enterprise" and "Hangzhou Patent Pilot Enterprise", Huisong operates CNAS certified national laboratories, provincial research institutes, and a R&D and Analysis Center covering an area of 2,100 m2. The company has established scientific research cooperation relationships with local universities, national scientific research, and medical institutions.
As one of the first companies in Zhejiang province to be approved for scientific research and production of TCM Prescription Granules, Huisong participated in the formulation of the quality standard at the provincial level. Furthermore, Huisong has undertaken national, provincial, municipal and self-developed scientific research projects such as the National Project "Key Technology and Industrialization Demonstration of Deep Processing of Ginkgo Biloba to Remove Harmful Factors", Zhejiang provincial project "Industrialization and Clinical Research of Traditional Chinese Medicine Formula Granules", and "Development and Quality Standard Research of Traditional Chinese Medicine Formula Granules", etc.), and successfully obtained numerous national invention patents. Throughout the past years, the company has also won awards such as the "National High-Tech Enterprise", "Zhejiang Province's First Batch of Pilot Enterprises of Traditional Chinese Medicine Formula Granules", "National Top Ten Enterprises of Chinese Medicinal Herbs and Extracts Exports", and first prize in "Zhejiang Science and Technology Award" and "China Business Federation Science and Technology Award", etc. These research achievements and honors have provided a steady driving force for Huisong's long-term development.
Today, Huisong is committed to advance the world of health and nutrition by providing premium-quality natural ingredients with the harmonious integration of Japanese quality standards and modern manufacturing technologies.